ABOUT US
An alternative to traditional office space that is affordable and requires no long-term commitment.
The CEO Bedford Advantage
Whether you are looking for a private office, virtual location or occasional day space, CEO Bedford is the area's premier solution for your business needs. Our executive offices are designed to provide you with your choice of furnishings, total flexibility and expandability. No other office suite complex in New Hampshire can give you the choices offered by CEO Bedford.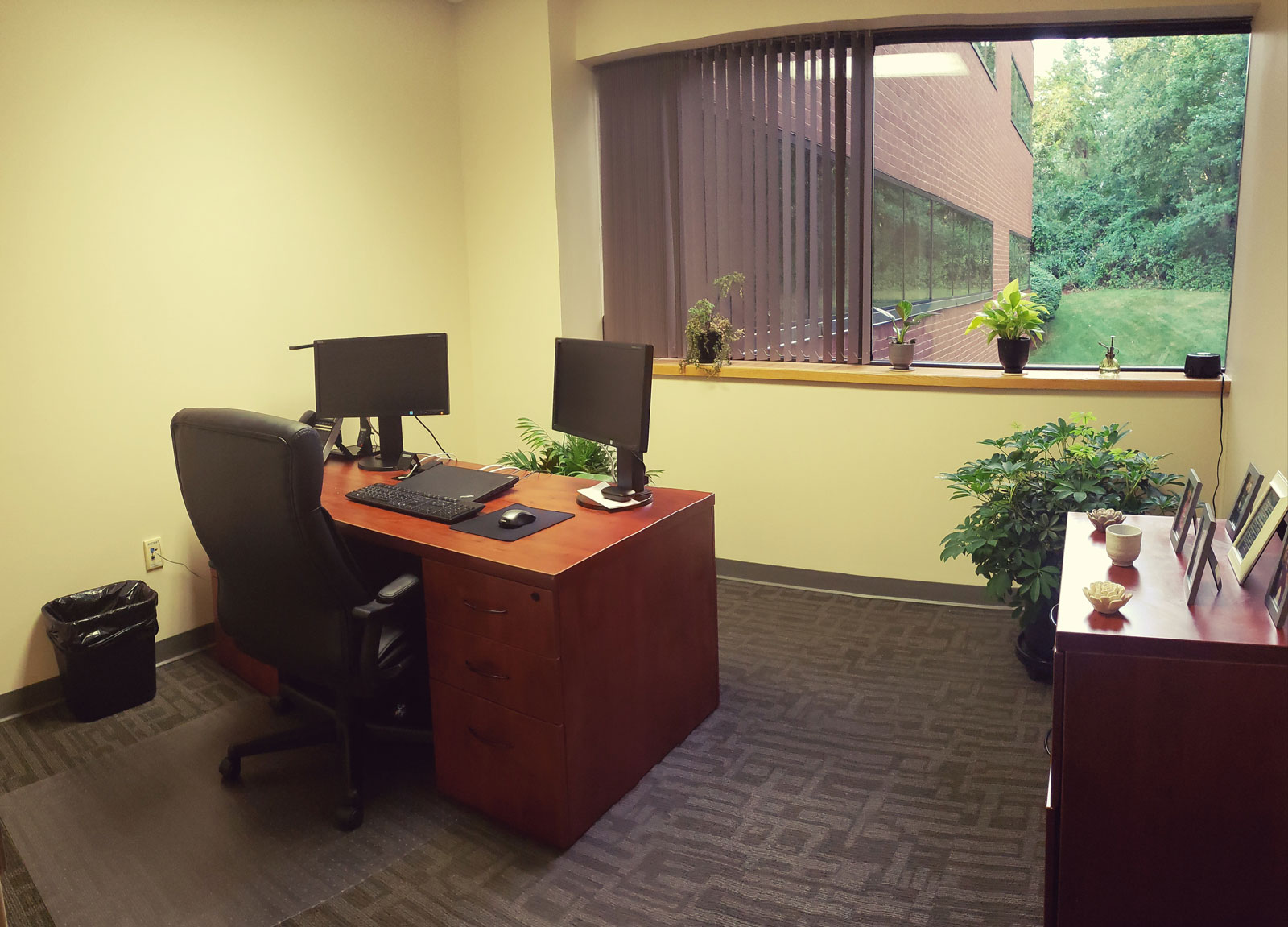 FULL-TIME Offices
Your office will be fully furnished with your choice of contemporary or traditional styling. Every office is fully functional and comes with high–speed internet, a prestigious mailing address with private mailbox, personalized phone answering and a digital phone system at no additional cost.  At CEO Bedford, there are no additional hidden costs, no coffee clubs to join, and no "credits" on conference and meeting rooms to keep track of.  Our full-time offices are all-inclusive. 
Utilities
You no longer have to worry about a maintenance budget. We cover all the costs for electricity, water, HVAC and taxes. 
Amenities
Every office includes unlimited free parking, a beautifully appointed reception area and fully equipped break room. An on-site deli, dry cleaning and other services are also available. 
Facilities 
Management
The facilities at CEO Bedford are professionally managed and maintained to provide you and your clients with the most professional setting available. All cleaning, trash removal and building services are provided at no cost to you. 
Business 
Support
We offer a full range of business services to enhance your experience with us and improve your bottom line. Whether you need administrative support, notary services, mail/courier services, photocopying, video conferencing or just phone answering, we have the capability to support your every business need. 
TEAM Meeting and Training
Resources
Our meeting and conference rooms provide a professional and private setting for any type of client event. Each room has WiFi, telephone service, white board and teleconference capability. 
Working from home has it's benefits, but lets face it, face time with co-workers is still an important factor of being productive in today's workforce. 
Virtual OFFICE 
Programs
When a full–time office is not necessary CEO Bedford can provide you with a multitude of programs tailored to your specific needs that become an extension of your business. From mail only programs to programs which include personalized phone answering and use of our conference and meeting room services, CEO Bedford is there to support your unique business needs. 
---
CEO Bedford, Inc. Management Team
Cindi Colburn, President
603-472-5009   Ext. 271
cindi.colburn@ceobedford.com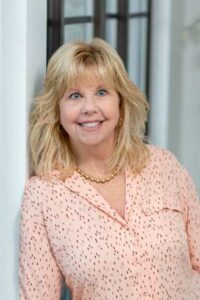 Cindi Colburn has worked at CEO Bedford, Inc. for the past 16 years.  The first 12 years, she served in capacity as Office Manager and in 2019 purchased the business and is now President/Owner.  Cindi is passionate about providing the small business owner with the support and professional presence they need to nourish and grow their business.  "There is tremendous satisfaction that comes with knowing you have been a part of a company's success.  Witnessing someone's career dreams come true is both humbling and gratifying".
---
FAQs
Why are many professionals are going to a hybrid office?
When it comes to hybrid working, CEO Bedford offers the best of both worlds.  We offer private office space in a beautiful location for those days you really need to "get the job done."  We offer flexible day office and meeting room plans that allow you to work from home and in the office when it works best for your schedule. 
I'm starting a new business.

 

Do I go virtual or rent a full-time office?
It really depends on what type of business you have.  Are you providing a service that requires meeting with clients in an off-site location such as their home or do you meet with them in person in a neutral location?  At CEO Bedford, we have many options for the entrepreneur.  More importantly, we don't want to sell a service to you that your new company may not be ready for.  That is why we feel it is so important to meet with potential clients and discuss their business needs with them.  We partner with you to create a plan that would best fit you and your business.  Best to start small and work your way up then get yourself tied into something you cannot afford.  Let CEO Bedford work for you so you can grow your business. 
What do I get when I rent a full-time office?
At CEO Bedford, our full-time offices are all-inclusive.  Unlike other co-working spaces, our offices are private – only you have access to your office.  They are fully furnished with a desk, desk chair, side chairs, and filing cabinet or bookshelf, telephone equipment. You also have unlimited use of conference and meeting rooms, professional telephone answering, internet, receptionist and reception area, professional business address, company listing on building directory, secure mailbox, utilities, water, sewage, and property taxes, maintenance and janitorial services, parking, 24/7 building access.
Do I have to sign a long-term lease?
No.  All our virtual programs are month-to-month with 30-day notice to cancel.  Unlike, commercial leases, our in-house full-time offices are a term of 1-year. 
What are the benefits of having Virtual Office Space?
Improve your image and productivity
You can maintain your home-based business
We provide you with a local telephone number
We provide meeting rooms and day offices On Demand
Personalized telephone answering & 24/7 voicemail
Professional mailing address
Do you provide additional administrative services?
Yes, CEO Bedford also assists in cutting costs to your business by providing administrative services such as typing, bookkeeping, etc. on an as-needed basis and at a reasonable rate.  That way you do not have unnecessary overhead costs and can direct funds into creating and growing your business.
Why choose CEO Bedford instead of Co-Working Space?
CEO Bedford is a full-service Executive Business Center offering many different types of services to the business professional.  We provide professionals the opportunity to meet with their clients in a private office where the conversations are between the business professional and the client – no one else.  Therefore, no privacy concerns.
Shared Space Friction.  When personalities clash there is nowhere to go but to another table.
Constant Distractions.  Chatter and clatter, phones pinging, chairs scooting on a wood floor are all very distracting.
CEO Bedford works for you.  We assist you and your clients on a personal level.  From welcoming your clients, offering them coffee, to seating them.  This is important if you wanted to present a professional image.
Because image is important.

WhAT ELSE SETS CEO BEDFORD APART?
CEO Bedford has been offering professional mailing address programs to the Bedford and surrounding areas since 1989. 

CEO Bedford provide your business with a professional presence and location to meet your clients.

We offer unmatched office space flexibility, including: day offices, meeting rooms, conference rooms by the day, hour, half-day full day.
Phone
(603) 472-5009
(888) 386-5009
Address
3 Executive Park Drive
Bedford, NH 03110